Scroll down for studio news, collector and social media contact info. Email sam at samanthasimpson dot com for more information. I recently finished Saga 5, the latest in my series of huge watercolors based on current politics in the US. The entire Saga Series will be exhibited in an upcoming solo exhibition at the Rosewood Art Centre in Kettering Ohio in the spring of 2021.


I'm having a wonderful time in the studio experimenting with 3D modelling, drawing in VR and animating images from my Saga series. The latest fruit of these experiments is Fred Peterson CEO in Nature a handbound book artists book that contains several small prints. I made the images by watercoloring on prints of a model I produced and posed in Blender 2.8. The book will be on exhibit at Umpqua Valley Arts in Rosewood Oregon starting in April, and Saga 2 is part of an online exhibition at the O'Hanlon Center for the Arts. (see the info page for details about current and upcoming exhibitions.)
Recent exhibition news

Three of my Saga paintings were on view at the Firehouse Art Center in Longmont Colorado in fall 2019 as part of an exhibit called Interesting Times. The Firehouse Art Center posted a great little video of three of the Saga pieces here.

The first two Saga paintings were also featured in last summer's edition of Catamaran Literary Reader.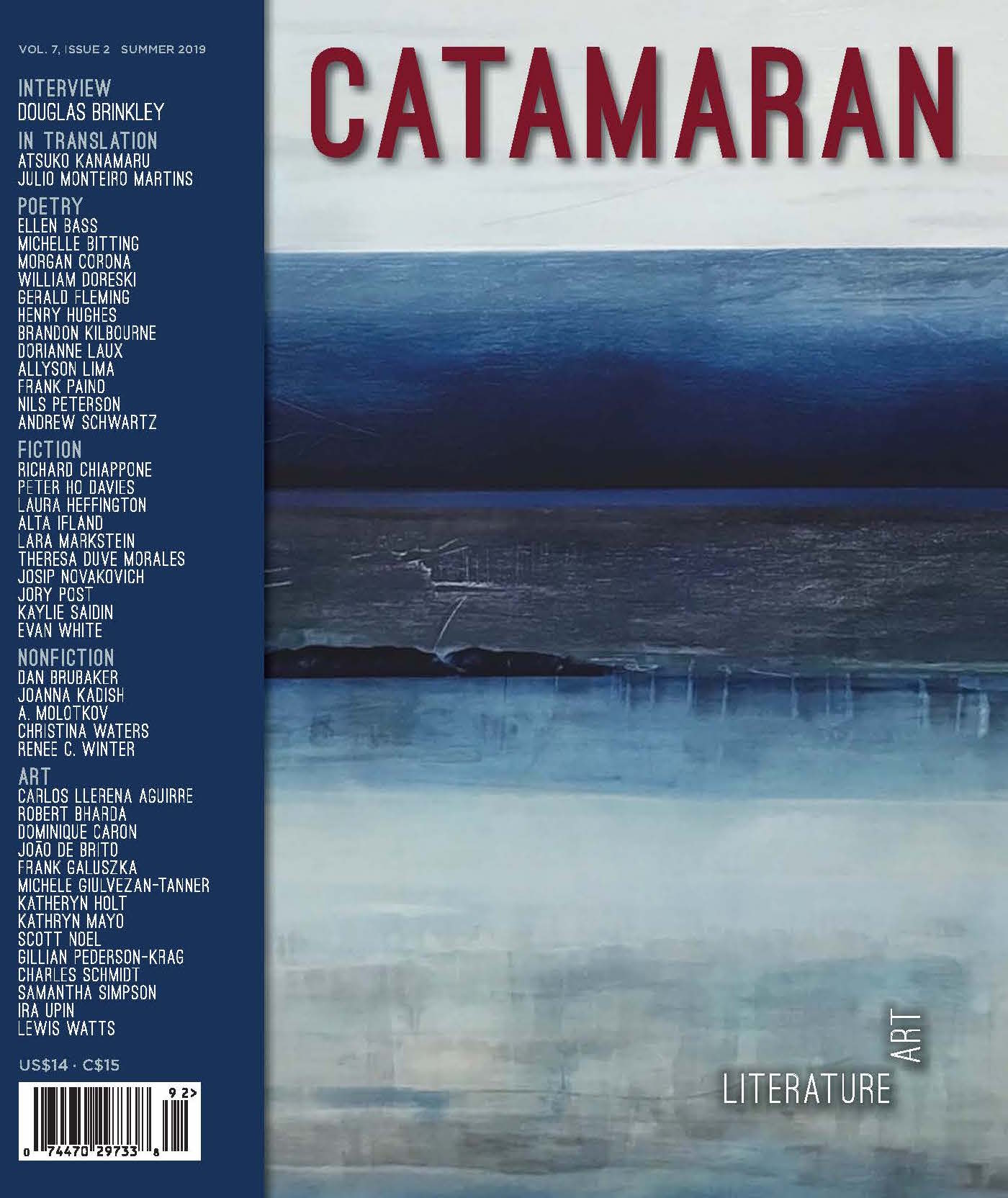 One of my animations, an experimental Artists' Book based on the images from Saga 3, was included in the of Philadelphia Center for the Book's Variations of the Artists' Book exhibition from September 30 – November 29, 2019 in City Hall, Philadelphia.
Eggs and Worries was in the Annual Member's Exhibition at CFEVA from from February 25, 2019 to April 5, 2019 in Philadelphia. The show was curated by Mary Salvante.
Episode was part of the Mixed Media exhibition at Site:Brooklyn gallery. The show was curated by the amazing Gracie Mansion and ran from November 15-December 16th, 2018 in Brooklyn.
My book, Still Still I Mean It After All was part of the Leeway Foundation's exhibition Making Space: Leeway at 25 from September 15th to December 8th in Philadelphia Pennsylvania.
Still, Still (the painting) was included in the Barret Art Center's New Directions 2018 from October 6 to November 17 2018 in Poughkeepsie New York.
Visions was part of the exhibition Parsing Sign and Image at the VETS gallery in Providence Rhode Island from September 14- December 1, 2018.

From September 13 - 30th 2018 Eggs and Worries was on view in the Flora and Fauna Exhibition at Core New Art Space in Denver Colorado.
Studio News
There's a lot going on in the studio right now. I just finished the Saga Series, which I've been working on since early 2017. You can read a little about the series here. You can also see the paintings on my artwork page. I sometimes post in-progress photos of my work on instagram as the_drawist. I'm also making animations and books and getting ready for an exhibition of the Saga series at the Rosewood Art Centre in Kettering Ohio in 2021. I've been experimenting with 3D modelling and VR this year, and the latest result is an artist's book called Fred Petersen CEO in Nature.

I recently finished up another small book titled The Minotaur Family. That book will be online soon, but In the meantime, you can check out Fred Petersen and my last huge book project: Still Still, I Mean It After All. It is a loose narrative based on paintings that I made from 2012 to 2016. Both are available on my studio storefront.
Follow
You can often see images of work in progress on instagram, where I post as the_drawist. I'm also on facebook and LinkedIn. You can also see more writing about my work and occasional posts about other people's art on my blog.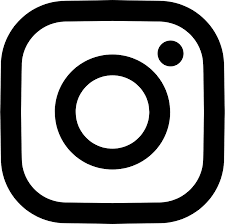 Collect
If you'd like to see original drawings, you can check out some paintings on paper in the flat files at Pierogi Gallery in Brooklyn, and a few small original pieces are available online at Pierogi as well. Gallery Joe in Philadelphia has some small ink drawings in their new space at #2 St. James Court in Philadelphia.

I have an online studio storefront where I sell books as well as affordable archival digital prints. I'm donating a percentage of the profits to various social justice organizations: right now the next in line is the Southern Poverty Law Center .
Contact
sam at samanthasimpson dot com